SOLD!
SOLD!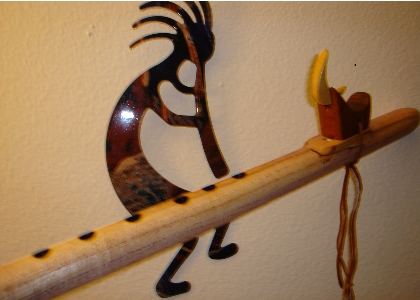 "Luna" Gm,spalted hackberry. $180.00
SOLD!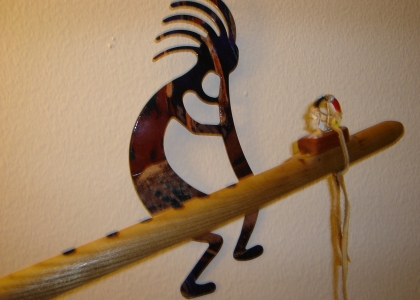 "Wheel" Cm,Sassafras. $80.00
SOLD!
2 more bamboo flutes (both in Am) in the process of dryng.Both have had 1 coat of tung oil at this point.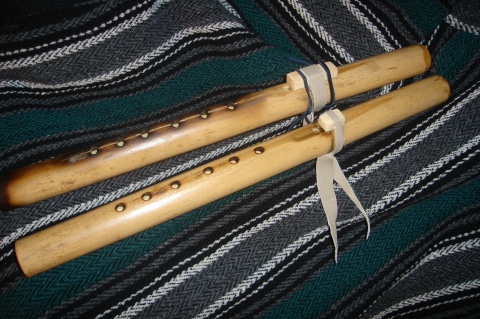 SOLD!
When I set out to make a bamboo flute,I forget about the key as each piece of bamboo is different.These two are from the same piece of bamboo (sisters!) and turned out to be in the key of Am.The top flute has a brighter tone than the bottom one,which is a bit louder and has a mellower tone.
Bamboo flute in G# .$150.00
The flute pictured above is in the key of G#m and is made from bamboo.The buffalo is made from Epe wood and the block is maple.It has been finished with several coats of tung oil and a primer coat of an orange oil and beeswax mixture.
SOLD!